Desch, Cecil H.
Oeuvres. "Francis Sidney Marvin, 1863-1943", Isis, XXXVI, 1945-46, Science and the Social Order, Londres, 1946
---
Descours, Paul Juste
Né à York le 3 mai 1856. Mort le 13 avril 1923.

D'ascendance franco-belge. Sa famille s'était enfuie de France parce que son père s'était opposé au coup d'État de Louis Napoléon.

Il fut élevé dans la religion catholique. Travailla au Board of Trade (ministère du Commerce) à Londres jusqu'à sa retraite en 1921. Il fut membre de la London Positivist Society à partir de 1885, et plus tard secrétaire de cette societé jusqu'à sa mort. Il fut trésorier de l'International Arbitration League (Ligue pour l'Arbitrage International), et secrétaire honoraire de la Franciscan Society. Il fut membre du Comité Positif Occidental, et eut des liens étroits avec les positivistes françaises.

Born York, 3 May 1856. Died 13 April 1923.

Of Franco-Belgian descent. His family had fled France because his father had opposed Louis Napoleon's coup d'état.

He was brought up as a Catholic. Worked at the Board of Trade in London until his retirement in 1921. He was a member of the London Positivist Society from 1885, and later its secretary until his death. Treasurer of the International Arbitration League, and honorary secretary of the Franciscan Society. Member of the International Positivist Commitee, and had close links with French Positivisists.

Oeuvres.

The Fundamental Principles of the Positivist Philosophy, les deux premiers chapitres du Cours de Philosophie positive d'Auguste Comte, traduits en collaboration avec H. Gordon Jones, Londres, 1905.

Publications:

The Fundamental Principles of the Positivist Philosophy, the first two chapters of Auguste Comte's Cours de Philosophie positive, jointly translated with H. Gordon Jones, London, 1905.
Donkin, T.L.
Traducteur anglais (avec R. Congreve) de l'Appel aux conservateurs (Londres, Tröbner)
---
Dussauze, Henri
Né à Sens-sur-Yonne, France, le 5 avril 1878 ; mort sur la Marne le 25 septembre 1915.

Élevé dans la religion protestante. Il devint positiviste après que sa sœur eut épousé le Dr. Cree, positiviste irlandais résidant à Paris. Emigra en Angleterre en raison de son emploi à l'agence Havas. Orateur doué, il prêcha le positivisme dans les parcs publics de Londres. Leader des positivistes de Chapel Street à Londres de 1906 jusqu'en 1909, où il fut obligé de démissioner en raison de différends avec ses partisans. Rappelé en France pour servir dans la première guerre mondiale, il mourut au combat. Reçut la Croix de Guerre et le grade sous-lieutenant à titre posthume.

Born Sens-sur-Yonne, France, 5 April 1878 died la Marne 25 September 1915.

Brought up as a Protestant. He became a Positivist after his sister married Dr. Cree, an Irish Positivist resident in Paris. Moved to England in the course of his employment with the Havas Agency. A gifted speaker he preached Positivism in public parks in London. Leader of Chapel Street Positivism 1906-9, but was forced to resign as leader after disagreements ensued with his followers. Recalled to France to serve in the first world war, he died in combat. Posthumously awarded the Croix de Guerre and the rank of sub-lieutenant.

Oeuvres.

Circulaire du 4 Frédéric 121 (8 nov. 1909)

Publications:

Circular of 4 Frédéric 121 (8 nov. 1909)
---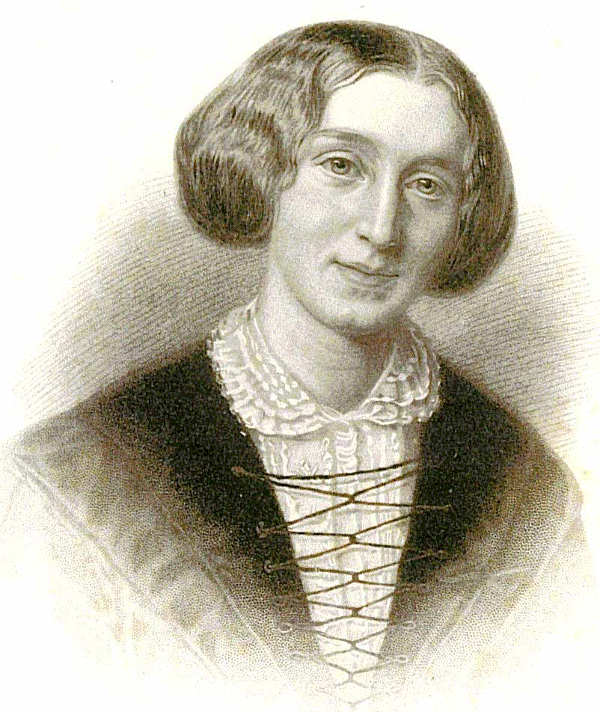 Mary Ann Evans à l'âge de 30 ans (1849)
M. D'Albert-Durade pinx., G.J. Stodart sc.
Eliot, George (Mary Ann Evans, dite) (22 nov. 1819, Chilvers Coton, Warwickshire - 22 déc. 1880, Londres)
Célèbre romancière anglaise. Son attention fut attirée vers Comte par les ouvrages de Mill, Miss Harriet Martineau et Lewes. Par la suite, entretint des relations étroites avec plusieurs leaders positivistes, dont Richard Congreve qui fut son ami intime. Elle soutint financièrement le positivisme et manifesta dans ses livres une grande sympathie à son égard. Son livre The Spanish Gipsy, en particulier, dénote une très forte influence positiviste et a pu être qualifié par Congreve comme "a mass of positivism". Ses cahiers manuscrits, emplis de notes de lecture de Comte, semblent indiquer que l'influence du philosophe sur elle fut plus forte qu'elle n'a voulu l'avouer, même à ses amis positivistes. Fut l'amie de Herbert Spencer et de Carlyle, et vécut maritalement avec Lewes de 1854 à la mort de celui-ci. Epousa peu avant de mourir J. W. Cross, un ami de famille.
Etudes. J. W. Cross, George Eliot's Life, as related in Her Letters and Journals, 3 vol., Edimbourg et Londres, William Blacwood and Sons, 1885; Diana Postlethwaite, Making it Whole: A Victorian Circle and the Shape of Their World, 1984 (sur Eliot, Lewes et Spencer) ; David Maria Hesse, George Eliot and Auguste Comte. The Influence of Comtean Philosophy on the Novels of George Eliot, Frankfurt am Main & New York, P. Lang, 1996
---
During her illness I read aloud, amongst other books, Comte's 'Dicours Préliminaire,' translated by Dr Bridges. This volume was one of her especial favourites, and she delighted in making me acquainted with it. For all Comte's writing she has a feeling of high admiration, intense interest, and very deep sympathy. I do not think I ever heard speak of any writer with a more grateful sense of obligation for enlightement. Her great debt to him was always thankfully ackowledged. But the appreciation was thoroughly selective, so far as I was able to judge. Parts of his teaching were accepted and other parts rejected. Her attitude towards him, as a founder of a new religion, may be gathered from the references and allusions in the foregoing correspondence, and from the fact that for many years, and up to the time of her death, she suscribed to the Comtist Fund, but never, so far as I am aware, more directly associated herself with the members of the Positivist Church. It was a limited adherence.
J. W. Cross, George Eliot's Life, III, 418-9
After breakfast we both read the 'Politique'--George [Lewes] one volume and I another, interrupting each other continually with questions and remarks. That morning study keeps me in a state of enthusiasm through the day--a moral glow, which is a sort of milieu subjectif for the sublime sea and sky. Mr Lewes is converted to the warmest admiration of the chapter on language in the third volume, which about three years ago he thought slightly of. I think the first chapter of the fourth volume is among the finest of all, and the most finely written. My gratitude increases continually for the illumination Comte has contributed to my life. But we both of us study with a sense of having still much to learn and to understand.
Lettre à Mme Richard Congreve, 16 janvier 1867, Biarritz.
---
George Eliot sur la toile/on the Web
---
Ellis, Alexander J.
Oeuvres. Auguste Comte's Religion of Humanity, Londres, 1880
---
Ellis, Henry
Oeuvres. "Can the Capitalist Be Moralized?", To-Day, IV, 1885, What Positivism Means: A Brief Summary of its doctrines and Aims, Londres, Reeves, 1887
---